Clarity in pipeline operations monitoring
For safe and efficient pipeline operations, clear monitoring is vital to spot anomalies and ensure smooth performance.
Disparate and incompatible systems and data sources can too often drown pipeline operators in swathes of unstructured data. Digipipe gives you a single point of truth for your pipeline operations monitoring, eliminating data siloes and allowing you to visualise your asset health and utilisation, for faster and smarter decision making.
We believe pipeline operators deserve compatibility across their systems and an active role in how they work together. Our DigipipeVision software platform is user-configurable, modular, and customisable. It integrates and enhances existing systems via third-party data integrations rather than replacing them. From there, we can add additional features depending on your requirements, such as bespoke analytics algorithms or DigipipeNexus.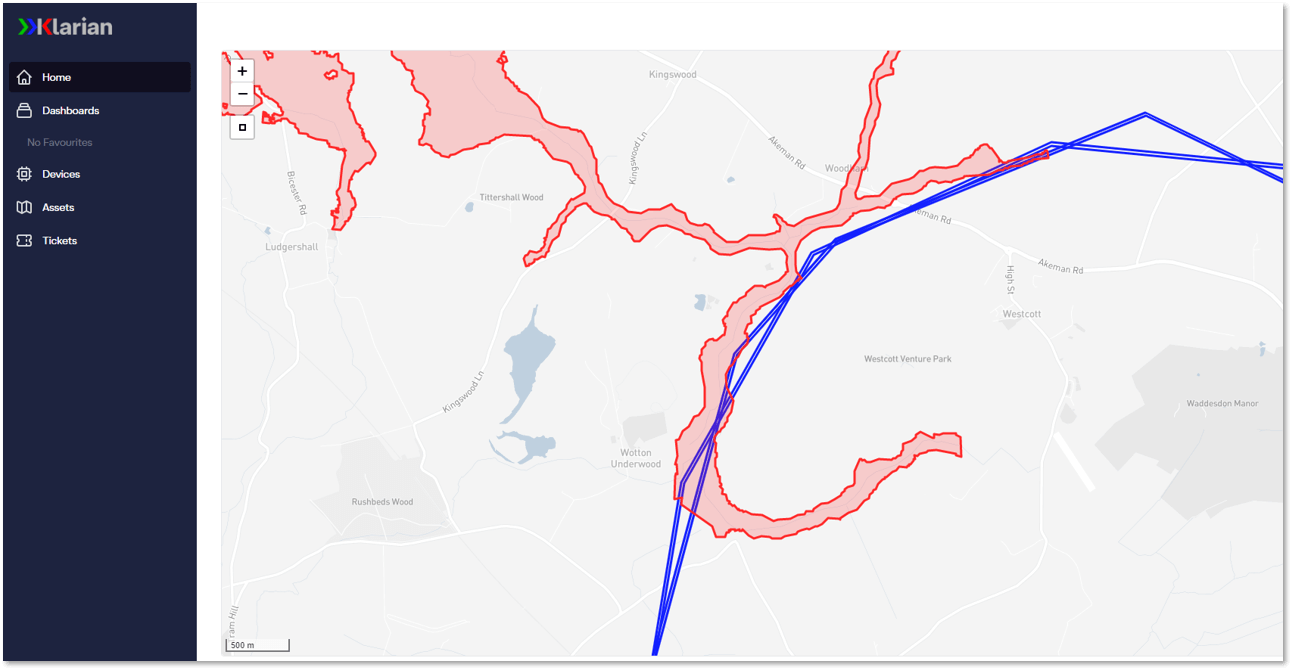 Your pipelines may be located miles away from your control room, possibly in remote or harsh landscapes. With Digipipe's agnostic data ingestion capabilities, it collects, processes, and analyses various data types, offering real-time visibility over your operations, whether you're onsite, in the control room, or in between. DigipipeVision's user-friendly interface enables you to track key metrics, receive alerts for potential issues, and help you optimise performance. For locations with limited connectivity, we can deploy DigipipeNexus to integrate previously inaccessible data into your system for greater insight.
Digipipe delivers real-time pipeline insights, pinpointing optimal routes and identifying the specific products flowing at any time.
Harnessing data analytics and AI, DigipipeVision identifies the most energy efficient and cost-effective route suggestions, helping you maintain optimal throughput. DigipipeVision, with DigipipeNexus' assistance if needed, will also identify what product is flowing by processing relevant data types against a library of potential products. By knowing what is flowing, you can identify batch changes, aiding the verification of accounting value.
Sensors play a crucial role in any pipeline network, providing essential data that Digipipe analyses to offer actionable intelligence. However, legacy sensors may not be compatible with modern technologies, creating data siloes and hindering you from fully leveraging your data's value.
With the deployment of DigipipeNexus units in your network, we seamlessly integrate previously inaccessible data from your existing legacy sensors. DigipipeNexus acts as a powerful data aggregator, collecting and processing data directly at the source for real-time data analysis and decision-making. You get the value of your data without the need for costly sensor replacements or upgrades. Since our technology is non-invasive, we ensure minimal disruption to your operations while helping you save time and resources.
By maximizing the potential of legacy sensors and breaking down data siloes, pipeline operators can gain comprehensive insights into their operations for optimised performance.