Tailored analysis and consultancy for your system
Illuminate your operations with tailored data analytics and artificial intelligence (AI).
At Klarian, we understand that every pipeline operation is unique, presenting its own set of challenges and opportunities. That's precisely why we take a consultative approach throughout our collaboration with you.
In the first instance, our data analysis lays the groundwork by gauging your current efficiency levels. We then deploy our advanced data analytics capabilities to pinpoint ways you can optimise operational efficiency.
Once we've gained an in-depth understanding of your operations and assets, we will develop a tailored Digipipe service that meets your exact requirements.
Data analysis serves as the foundation of our collaboration with you; it's an ongoing thread woven throughout our partnership. Once we deploy a Digipipe service, you can continually use our findings to enhance operational efficiency.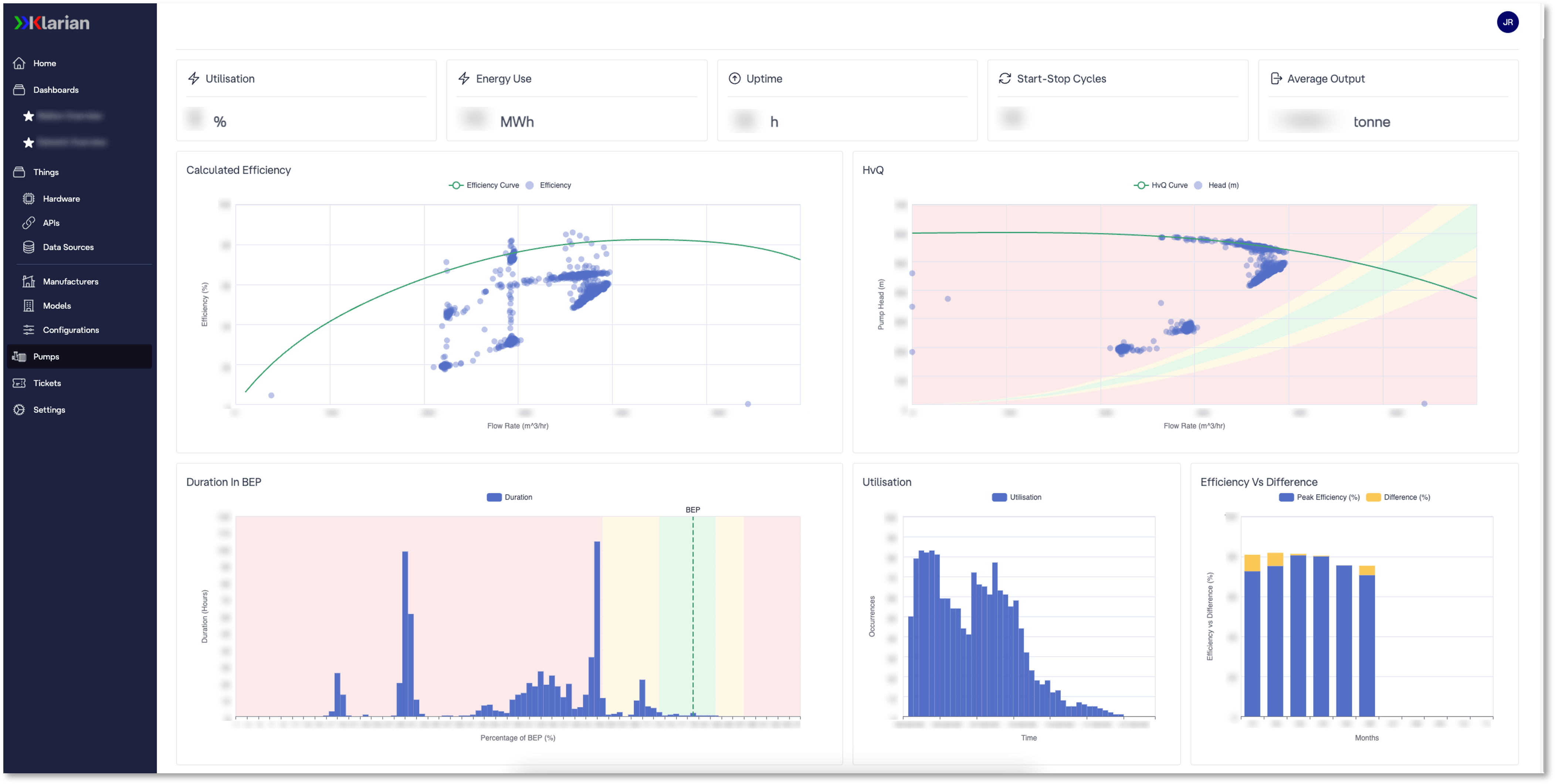 Klarian's real-time approach to data cleaning and transformation delivers more useful analysis faster with more immediate results.
Rather than forcing you to wait days for data processing, DigipipeVision , our software platform, performs real-time AI/ML transformations, processing data in stream rather than offline batching. This means faster and more up-to-date results, so you can react swiftly to any changes.
Harnessing the full power of your data can be tough. We understand the data management challenges you face when your many different systems and sensors generate vast quantities of data processing.
Klarian develops smart analytics to clean, combine, transform, and stream information in real-time. We work with you to identify your challenges and then craft customised algorithms to solve them.
Our algorithms may include transform solutions to optimise complex scenarios where multiple objectives need to be considered for simultaneous optimisation. Alternatively, in an operation where there are large volumes of streaming data, we may choose to deploy a hierarchical data fusion technique in which intelligent analysis is performed at increasingly higher levels, leading to a final diagnostic.
For example, we could help you:
DigipipeVision's system architecture is designed to ensure that events are auditable and data is immutable. A self-healing process, incorporating redundancy, ensures that data is also incorruptible.
Klarian's technology is built on fast, secure, and reliable systems including Rust, Fluvio, and modern analytics databases. We can handle hundreds of thousands of records per second.
With Klarian as your support partner, your data is in safe hands.
Check out our case studies to learn more.